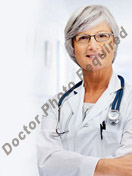 About Dr. S.Vijayalakshmi
She started her career with MBBS degree from MMC, Madurai and went on to acquire her MD (O&G) degree from BMC, Bangalore.
Had special training course for USG in Mediscan, Chennai & Diwakar Hospital, Bangalore
Underwent IUI training in Bangalore Assisted Conception Centre, Bangalore.
She has special interests in Infertility, USG
The cleanliness of the hospital, its patient-friendly atmosphere and personalized attention from caregivers has resulted in a growing number of patients. Besides well equipped operation theatre, the hospital also offers a well equipped labour room and the specialized care needed for antenatal cases.
Procedures Performed
We routinely perform gynaecological surgeries like
Hysterectomy
Cystectomy
Myomectomy
Salpingectomy
Sterilization and Ovarian Cystectomy.
All types of open and laparoscopic gynaecological surgeries are also performed.
COUNSELLING
Infertility and its treatment cause significant stress to couples. Before definitive treatment begins we encourage couples to talk about their stress factor and initiate counseling.
AIM
She aims to provide a world class center in Assisted Reproduction Technology on par with international standards.